Lake Como Wedding Videographer
Italy is an all times classic wedding destination for couples who are attracted to the country's natural beauty, artistic culture and historic heritage. You may be trying to decide if you should get married in Venice, Tuscany, Umbria, Amalfi Coast, Capri, Puglia or Sicily. Chances are that you already made up your mind to plan your destination wedding in Lake Como instead. From Bellaggio to Cernobbio, passing by the small town of Varenna, you will be spoilt for choice of amazing spots for a bespoke wedding with a sense of glamour and sophistication. With such a stunning backdrop, you will want to book the best wedding videographer in Lake Como to capture your story in the most distinctive manner. Don't worry, I am here to help you with this!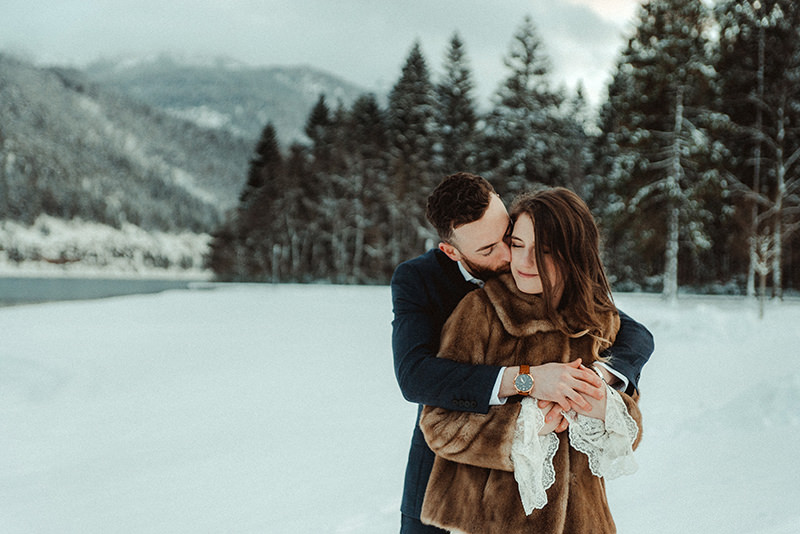 Because of my multi award-winning experience and aesthetically astute eye, I believe that I am the perfect videographer to capture your Italian destination wedding along the bountiful banks of Lake Como. The beautiful landscape and the luxury venues can be very inspiring. However my core philosophy as a filmmaker is that your wedding video should focus on you and your story in the first place. As the premier wedding videographer in Lake Como, I will guarantee that you will forever hold the best memories from one of the most important days of your life captured in a personalized and authentic way.
Your Lake Como Destination Wedding
Lake Como is situated in Northern Italy at the foothills of the alps, providing guests with a picturesque place in which to spend their time. Italians from the surrounding cities have come to know Lake Como as a place to see or be seen. Despite its reputation as a center of elegance, there are venues, dining options, and sights for all tastes. From 5-star hotels to off-the-beaten path locales, Lake Como can match your unique and dynamic personality.
Apart from creating a unique masterpiece film for your wedding, my mission as your Lake Como Wedding Videographer, is to assist you with the planning process by putting you in touch with some of the best photographers and wedding planners in Lake Como.
Lake Como Wedding Venues
There are a number of venues of varying styles on Lake Como. From the historic to the contemporary, there will undoubtedly be a wedding venue perfectly suited for your destination wedding. If you want to decide on your wedding venue you should check out my dedicated post on the 10 Best Wedding Venues in Lake Como.
While the list below is not exhaustive, here are a few popular venues for your perusal, where I am happy to shoot your destination wedding video.
Villa Gastel
The Villa Gastel, situated on a private estate in Villa Erba amongst lush gardens, retains both exclusivity and charm. With stunning indoor scenery to mirror the beauty of the outdoor area of the estate, there will be no shortage of rooms or salons in which to hold you post-wedding cocktail party.
Villa Carlotta
While many of the villas surrounding Lake Como are privately owned, the Villa Carlotta is open to the public and houses an impressive collection of artwork. In addition to Antonio Canova's famous sculptures, the former marquis's mansion is surrounded by captivating gardens of flowers in bloom and citrus trees. While Villa Carlotta can be used only as a site for your ceremony, it's easy to navigate to others for your reception.
Grand Hotel Tremezzo:
A luxury hotel infused with history, the Grand Hotel Tremezzo makes for an ideal wedding reception. Featuring rooms and luxury suites for your guests, and a T Bar terrace with superb lake views, the Hotel Tremezzo will inspire awe. The hotel can also provide outstanding cuisine and live music.
These venues are truly stunning and the epitome of luxury. However, no matter the venue you choose, I will capture the essence of your story at best through your wedding videography in Lake Como.

Your Lake Como Wedding Video
The breathtaking scenery along Lake Como requires outstanding attention to detail and an ability to capture beauty. Telling your personal story in such a setting, makes your wedding video a work of art and an heirloom for you and your family.
As your destination wedding videographer, I will work closely with you to document not only your surroundings and the ceremony, but also to immortalize the most intimate moments of your big day. From the subtle glances to your first kiss as a married couple, and the warm smiles of your guests as you walk down the aisle. Above all, I will spend time with you, get to know you better and try to capture all the necessary elements to tell your story through my own vision. Like poets do in their manuscripts, I always dedicate a piece of my soul while crafting your film. I believe this personalized approach makes it stand out and yields an artistic way to forever preserve the moments that mean the most.

I invite you to watch some of my most recent destination wedding videos below so that you can have a better idea about my particular approach to wedding videography. Watch this films and you will quickly realize that what I do is different from anybody else. I would like to create a unique and original wedding video in Lake Como for you.
Why choose me as your wedding videographer in Lake Como?
My name is Kostas. A Destination Wedding Filmmaker based in Greece, Italy, France, Iceland, and Morocco, also available to film your wedding throughout Europe and the world. I capture all the moments, and emotions that make up your day and combine them with the beautiful backdrop of your destination wedding.
However, the essence of your wedding film will always be your actual story told through spoken word, poetry and cinematic language. Story, not only of the day, but of the whole journey of being together. This is the cornerstone of my Wedding & Elopement Cinematography.
"We spent the whole night crying, laughing and remembering our great day. We are really blessed and lucky to have had you on our special day! Thank you from the bottom of our hearts"

Stephanie & Clément
check out more Kind Words
Wedding Cinematography Awards
I am the winner of numerous, prestigious awards, including
Of course, awards are not the scope of my professional activity as a filmmaker. My main focus is to tell your story. However, accolades from the most important professional associations and international film festivals can give you an additional guaranty, that you are really booking the Best Videographer in Lake Como for your Destination Wedding. You can check out all my Awards here.
Contact
If you're interested in learning more about choosing a videographer to film your Italian destination wedding in Lake Como, feel free to send me an enquiry. I would love to hear more about your vision for your wedding day and share with you my ideas for your wedding film.
Tel: (+30) 6943100360
hello@cinemaofpoetry.com