New York Wedding Videographer
Hosting more than 2,000 arts and cultural organizations and more than 500 art galleries, New York City has been described as the cultural capital of the world. The city is the birthplace of many cultural movements and has been considered the worldwide dance capital. Frequently the setting for novels, movies, or tv programs New York has also frequently been ranked the top fashion capital of the world. An all times classic wedding destination for couples who are attracted to the cinematic beauty, artistic background and heritage of the most European city in the US. However, New York is not only NYC… Are you looking for the best New York Wedding Videographer to capture your story in the most distinctive manner? Relax, you're in the right place!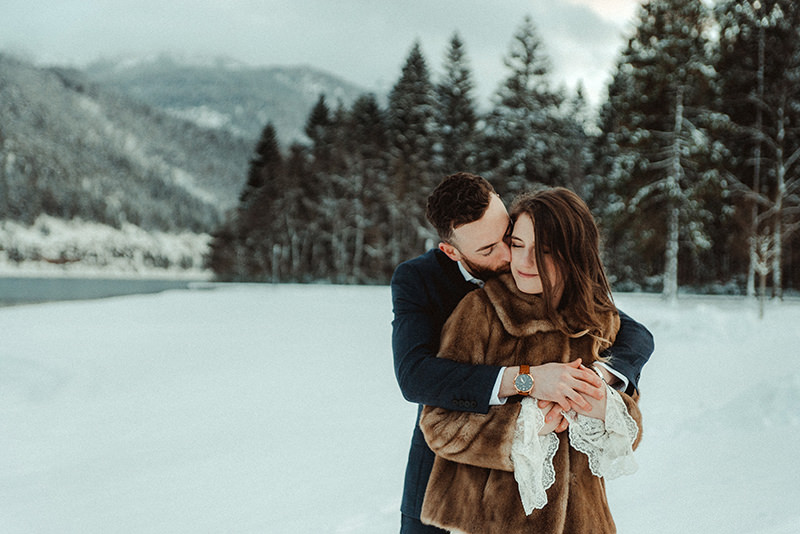 My philosophy as your Wedding Videographer in New York
Because of my multi award-winning experience and aesthetically astute eye, I believe that I am the perfect videographer to capture your wedding in New York City or Upstate New York. The beautiful landscape and the luxury venues can be very inspiring. However my core philosophy as a filmmaker is that your wedding video should focus on you and your story, in the first place. As one of the best wedding videographers in New York, I will ensure that you will forever hold the best memories from one of the most important days of your life captured in a bespoke and authentic way.
Documenting the events exactly as they ocurred on your wedding day is probably what most videographers would do for you. But I guess that you are here because you desire a more subtle and personal representation of your special day. My manifesto as a wedding filmmaker is to tell your story as a couple through your wedding day, and not simply the story of the day. This requires more dedication, empathy and connection but it's also what makes things different and unique. This is what I will do for you!
" If you want to work with an experienced, award winning videographer, who is not only skilled but also humble and kind, Kostas is who you want. You will not be disappointed. Instead, you will gain a friend and the ability to look back and re-live the once in a lifetime experience."

Sandra & Joseph
check out more Kind Words
Your New York Destination Wedding
New York City is the place to see or be seen. Despite its reputation as a center of elegance, there are venues, dining options, and sights for all tastes. From 5-star hotels to off-the-beaten path locales, NYC can match your unique and dynamic personality. If you are more adventurous and avid nature lovers, you could opt to get married upstate, hence combining luxury, elegance with an intimate connection with nature.
Apart from creating a unique masterpiece film for your wedding, my mission as your New York Wedding Videographer, is to assist you throughout the planning process by sharing my previous experience with you and/or putting you in touch with some of the best professional vendors, like photographers and wedding planners, in New York.
Where to get married in New York
There are a number of venues of varying styles in New York. From the historic to the contemporary, there will undoubtedly be a wedding venue perfectly suited for your own destination wedding.
While the list below is not exhaustive, here are a few popular venues for your perusal, where I am happy to shoot your destination wedding video.
Weylin, Brooklyn
The Weylin is the site of the iconic Williamsburg Savings Bank, built by renowned architect George B. Post and interiors designed by Peter B. Wright in 1875. Following an award-winning restoration, the Weylin venue was born. Now operating as one of the city's most luxurious venues, with its spectacular frescoed dome, intricate mosaics, wooden carvings, and period decor as its centerpiece, this is the ideal venue to recreate a multitude of wedding concepts. It can host multiple guest counts up to 350. The ideal venue for your luxury wedding, especially if you are recreating a period concept for your special day.
The Plaza Hotel
The Plaza New York is New York's Iconic Luxury Hotel on Central Park South that needs no introduction. As an established staple for lavish society affairs and blockbuster films, The Plaza has welcomed guests from around the world to enjoy its magic for more than 100 years. Accommodating as many as 500 guests for seated events and 1000 guests for cocktails, the Plaza NY is an exceptional New York wedding venue that transfixes all who see it. Simply a legendary venue for your bespoke luxury event.
Glenmere Mansion
Deep in the rolling farmlands of the lower-Hudson Valley, set on 150 acres of lush green landscape, Glenmere Mansion recreates the most European ambience for your special day, only 50 miles away from New York City. You can book the venue and 5-star hotel exclusively for your event, thus being able to host your multi-day luxury wedding and provide accommodation for your guests. From the rehearsal dinner in one of the hotel's colorful event spaces, to an outdoor ceremony and reception, for up to 350, under the stars in the meadow, you will not be disappointed. The ability to host multi-faceted events, in different spaces of the property are reminiscent of an Italian private villa or a French chateau, making the Glenmere Mansion the most European styled wedding venue in New York.
Gather Greene Upstate New York
A design-forward event venue in Hudson Valley, perched on over a hundred acres with dramatic landscapes, stunning views, and modern amenities. Gather Greene offers guests an unparalleled variety of unique indoor and outdoor experiences to connect with nature and with each other, at a mere 2h30 drive from NYC. With its' custom designed cabins, immersed in nature, it can host you and your closest guests for a more immersive experience. You can check out this Gather Greene wedding video that I have created recently.
Are you planning to get married in New York and need more information to pick your dream wedding venue? Don't hesitate to get in touch.
These venues are truly stunning and the epitome of luxury. However, no matter the setting, no matter the venue you choose, I will capture the essence of your story at best through your wedding videography in New York.

Your New York Wedding Video
The breathtaking scenery, be it in New York City or Upstate, requires outstanding attention to detail and an inherent ability to capture beauty. However, the wedding is not about the landscape and the venue in the first place. It is about you and your beloved ones! Telling your personal story in a subtle and elegant way, in such a setting, makes your wedding video a unique work of art and an heirloom for you and your family.
As your destination wedding videographer, I will work closely with you to document not only your surroundings and the ceremony, but also to immortalize the most intimate moments of your big day. From the subtle glances to your first kiss as a married couple, and the warm smiles of your guests as you walk down the aisle. Above all, I will spend time with you, get to know you better and try to capture all the necessary elements to tell your story through my own vision. Like poets do in their manuscripts, I always dedicate a piece of my soul while crafting your film. I believe this personalized approach makes it stand out and yields an artistic way to forever preserve the moments that mean the most.

I invite you to watch some of my most recent destination wedding videos so that you can have a better idea about my particular approach to wedding videography. Watch these films and you will quickly realize that what I do is different from anybody else. I would like to create a unique and original wedding video in New York for you.
Why choose me as your wedding videographer in New York?
My name is Kostas Petsas. A Destination Wedding Filmmaker based in Greece, Italy and France, also available to film your wedding throughout Europe and the world. I capture all the moments, and emotions that make up your day and combine them with all the little elements that are significant to you, in order to create an impactful and bespoke film.
I always incorporate the location of your wedding in a subtle and natural way. However, the essence of your wedding film will always be your actual story told through your speeches, vows, letter readings, poetry and cinematic language. Story, not only of the day, but of the whole journey of being together. This is the cornerstone of my Wedding & Elopement Cinematography.
"We spent the whole night crying, laughing and remembering our great day. We are really blessed and lucky to have had you on our special day! Thank you from the bottom of our hearts"

Stephanie & Clément
check out more Kind Words
Wedding Cinematography Awards
During the past few years I have had the chance to be the winner of numerous, prestigious international awards , including
Of course, awards are not the scope of my professional activity as a filmmaker. My mission is to tell your story. However, accolades from the most important professional associations and international film festivals can give you an additional confirmation, that you are really booking the Best Videographer for your Destination Wedding in New York. You can check out all my Awards here.
Contact
If you're interested in learning more about choosing a videographer to film your wedding in New York, feel free to send me a message using the form below. I would love to hear more about your vision for your wedding day and share with you my ideas for your wedding film. Let's create some magic together!
Tel: (+30) 6943100360
hello@cinemaofpoetry.com